6) RAIL LOADING SYSTEMS
Products and equipment for railway technology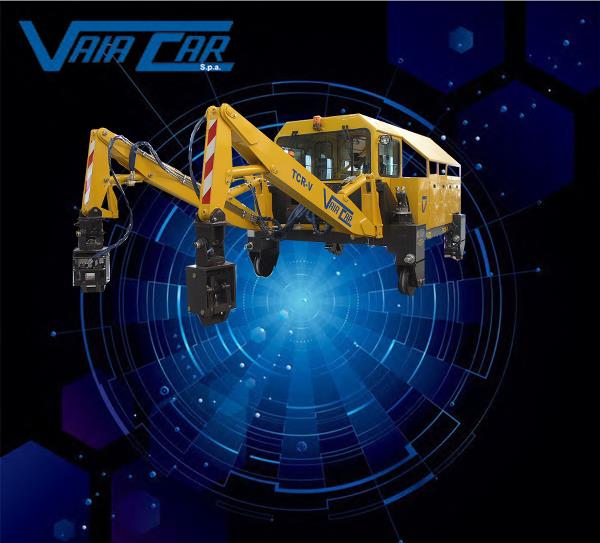 6) RAIL LOADING SYSTEMS
The rail loading system for quick-sequence rail yards consists essentially of a TCR-V model rail crane with two articulated booms, independently controlled, and of a skid wagon having a mobile cab with access from the front.
The rails are loaded with the aid of a multilayer sliding roller conveyor with mobile arms that arrange the rails in layers one on top of the other. The roller conveyors may be of different types depending on the type of rails in question, the number of loading layers to be prepared and the number of rails to be handled per layer.
The dimensions and specifications of the crane may be customized and therefore adapted to various operating requirements.
ALL THE MODELS AVAILABLE
RAIL CRANE MOD. TCR-V
Railway crane with two independent articulated booms for loading rails, part of the rail loading system